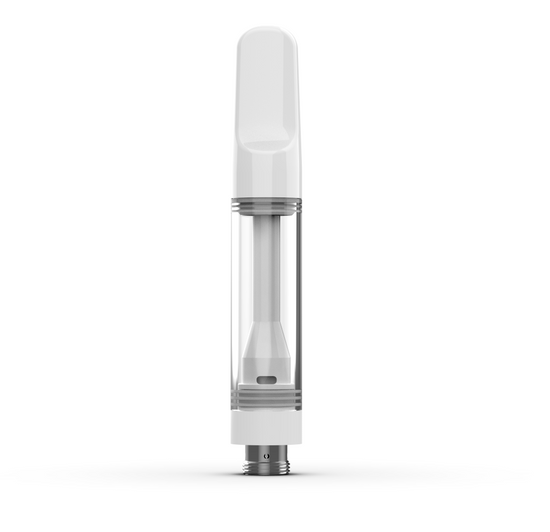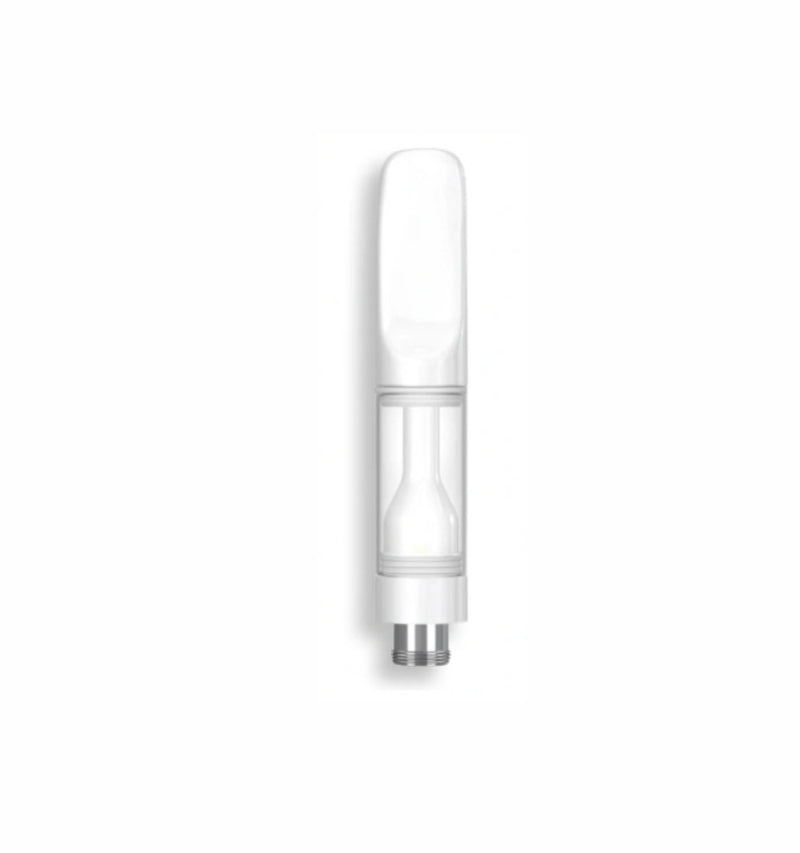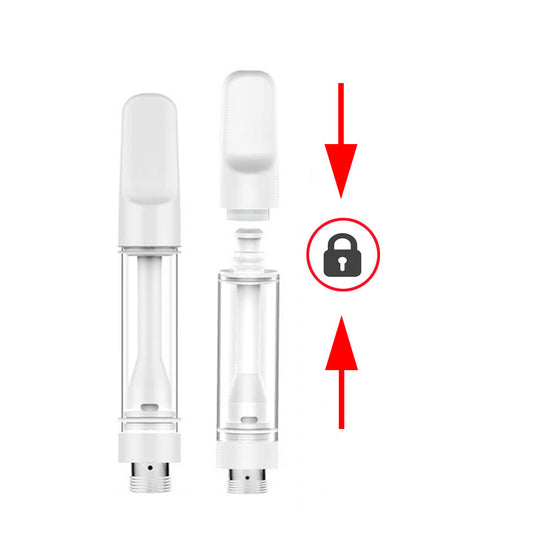 1CVC = C4 - Full Ceramic Vape Cartridge 1ml/.5ml with Screw on bottom MQO 3000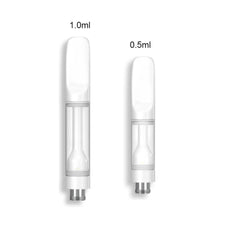 1CVC = C4 - Full Ceramic Vape Cartridge 1ml/.5ml with Screw on bottom MQO 3000
Regular price

$6,300.00

-

$6,600.00

Regular price

Sale price

$6,300.00

-

$6,600.00

Unit price

per
products.product.description
New this season is our 1mL or .5ml full ceramic chamber for ~ 1 gram of concentrates with a sleek, flat, matte white mouthpiece, this is a truly unique type of cartridge. While most cores are silver no matter the mouthpiece color, this cartridge's ceramic core is a matching matte white for an elegant design. 
With its advanced heating technology - it will become a favorite of your customers before you know it. With its screw-on bottle, it makes it easy to fill and assemble, and it was built not to leak.   
Get your quote today at info@msnpackaging.com



Details and Advantages of this Cartridge:
All ceramic concepts that are pure and clear
Ceramic coil.
Much stronger structure than other all-ceramic carts.
Easy filling system.
Press-to-lock system.
The fastest capping system by a simple click, with a simple machine, can cap 100pcs in a few seconds.
Size: 5ml  10.5 x 59.6 mm   /   1ml 10.5 x 61.9mm
Intake Hole: 1.4 ohm
Material of Center post: Ceramic
Heating Coil:  Ceramic
Colored rings 20k MQO
For custom printing 10k MQO Screen Printing

Transportation and storage method: because there is a small amount of air inside the atomizer, due to the influence of air pressure, transportation and storage are placed horizontally or upside down (the best way to allow environmental conditions is to store upside down)

Disposal method after oil filling: upright, not upside down. 

Cover the nozzle: cover the nozzle immediately within 30 seconds after adding the oil (oil may leak or be sucked in more than 30 seconds) 

Refueling: add along the glass wall when refueling, not into the middle vent pipe

Lead times 4-7 days + Air Shipping
Description
Describe a product, share announcements, or welcome customers to your store.